Repertoire:
Top 40, immer aktuell und das Beste aus den letzten 50 Jahren
Hier eine Auswahl unseres großen Repertoires, welches ständig aktualisiert wird.
Spezielle Musikwünsche einfach vorher anfragen! Wir können leise und dezent spielen aber auch rockig und laut.
Akustisch (unplugged) mit akustischen Instrumenten (Kontrabass, Percussion, Akustik-Gitarre) festlich, stimmungsvoll im Lounge Feeling:
Perfekt für den Sektempfang, als Hintergrundmusik zum Dinner, als Walking Act für eine heitere Stimmung, lässige Gartenparty, etc.
Stilistik: Reggae; Jazz; Pop; Bossa
Verstärkt (plugged) für die späteren Stunden: Party, Pop, Rock, Funk, Soul und Oldies, die größten Partykracher aller Zeiten!
Charts, Kultsongs, 60`er, 70`er, 80`er, 90`er, aktuelles, perfekt zum Tanzen und Feiern
Die neusten Top Ten Hits:
Video: Thinking out loud
Shape of You / Ed Sheeran
Rockabye
Bonny und Clyde
Don´t be so shy
How deep is your love
Prayer in C
Geiles Leben
Tanz der Moleküle
Millionen Lichter
What is love
Stolen Dance
All about that bass
Lieblingsmensch
Wie schön du bist
Jolene
Sugar
Riptide
All of me
Seven days

Rather be
Stimmung:
Atemlos
Die immer lacht
Auf uns
Geiles Leben
Waka Waka
Happy
Ma Cherie
Hochzeitswalzer:
If you don´t know me by now / Simply Red
Kiss from a rose / Seal
You and me / Lifehouse
Unplugged / Lounge: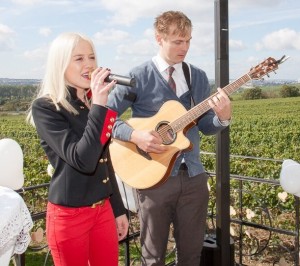 3 little birds – Bob Marley
Ain´t no Sunshine – Bill Withers
All of me
Always look on the bright… – Monty Pyhton
Angels – Robbie Williams
Applaus Applaus- Sportfreunde Stiller
Barfuss – Clueso
Bella – Jack Johnson
Bilder von Dir
Blue Bossa
Break Your Heart – Taio Cruz ft. Ludacris
Chasing Waterfalls – TLC
Count on me / Bruno Mars
Cupid – Jack Johnson
Diamonds / Rihanna
Don`worry, be Happy – Bobby McFerrin
Drive – Incubus
Easy – Lionel Richie
Englishman in NY – Sting
Fever – Michael Buble´
Fields of gold – Sting
Flake – Jack Johnson
Fly me to the moon
Girl from Ipanema
Give me hope Joanna- Eddie Grant
Give me the night – George Benson
Hey Ya! – OutCast
Ich kenne nichts / Xavier Naidoo
If you don´t know me
I'm yours – Jason Mraz
I need a Dollar – Aloe Blacc
just the way you are – Bruno Mars
Just can't wait until tonight – Max Mutzke
Kingston Town – UB40
Laßt mich nie mehr los – Sporfreunde Stiller
Lay down Sally – Eric Clapton
Layla – Eric Clapton
Lazy Song – Bruno Mars
Mas que nada
Mack the knife – Michael Buble
My Way – Frank Sinatra
Moving to New York – Wombats
New York – Frank Sinatra
Night & Day
No woman no cry – Bob Marley
Redemption Song – Bob Marley
Rehab – Amy Winehouse
Rocket Man – Elton John
Shape of my heart – Sting
Spinner – Revolverheld
Stand by me – Ben E. King
Summer of 69 – Bryan Adams (Reggae Version)
Sunshine – Raul Midón
These Boots – Nancy Sinatra
Talkin` bout a revolution – Tracy Chapman
This is the life – Amy Mcdonald
Too close – Alex Clare
Unchained Melody – Righteous Brothers (Hochzeitswalzer)
Use somebody – Kings of Leon
Valerie – Amy Winehouse
When You say nothing at all – Ronan Keating
While my guitar gently weeps – Beatles
You don´t know – Milow
You give me something – James Morrison
Your song – Elton John
Zieh die Schuh aus – Roger Cicero
Sowie einige Jazz-Standards für Hintergrundmusik!
Video: live " Hey Ja"
Plugged / Party / Tanzmusik: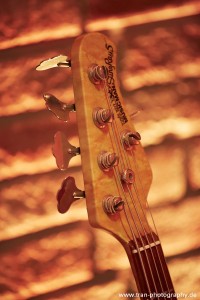 Abracadabra – Steve Miller Band
All my loving – The Beatles
All shook up – Elvis
All Summer long – Kid Rock
All that she want´s / Ace of Base
American boy – Estelle
Auf uns – Andreas Bourani
Ayo technologie – Milow
Believer – The Monkeys
Before you accuse me – Clapton
Black and Gold – Jack Sparrow
Blue suede shoes – Elvis
Breakfast at Tiffanys
Celebration – Kool and the Gang
Chasing cars – Snow Patrol
Closer – Ne Yo
Cocaine / Clapton
Come together / Beatles
Crazy – Gnarls Barkley
Dance with somebody – Mando Diao
Danza Kuduro – Lucenzo
Drunk in the morning / Lukas Graham
Do you love me – the Beatles
Drops of Jupiter – Train
Eight days a week – the Beatles
Ein Kompliment – Sportfreunde Stiller
Everybody needs somebody – The Blues Brothers
Folsom Prison blues – Jonny Cash
Happy – Pharrell Williams
Hotel California – Eagles
Gangsta's Paradise – Coolio
Get lucky – Daft Punk
Hound dog – Elvis
How deep is your love / Calvin Harris
Hymn – Barcley James Harvest
I follow rivers – Lykke Li
I got a feeling – Black Eyed Peas
I shot the Sheriff – Eric Clapton
It Never rains in S.C. – Albert Hammond
Just the two of us
Kids – MGM
Kiss – Prince A
Knocking on heavens Door – Bob Dylan
Lady / Modjo
Lemon Tree / Fool´s Garden
Let´s Twist again
Little Lion Man / Mumford and sons
Locked out of heaven – Bruno Mars
Lonely / Sasha
Longtrain running / Doobie Brothers
Love me again – John Newman
Moves like Jagger / Maroon 5
Movie Star
Mrs. Robinson – Simon and Garfunkel
Nossa – Michael Telo
Next to me – Emeli Sandé
Price Tag – Jessie J.
Purple Rain – Prince
Quit playing games / Backstreet boys
Ring of fire – Jonny Cash
Roll over beethoven
Roxanne – The Police
Save tonight – Eagle Eye Cherry
September –
Seven nation army –
Sexbomb – Tom Jones
Sex on fire – Kings of Leon
Sexual Healing – Marvin Gaye
Sexy – Westernhagen
Sing it Back – Moloko
Sky and Sand – Paul Kalkbrenner
So lonely – Police
Summer in the city
Sunglasses at night
Sunny
Tage wie diese – Tote Hosen
The scientist
Time of your life
Two Princess
Venus
Wonderwall – Oasis
Video: Purple Rain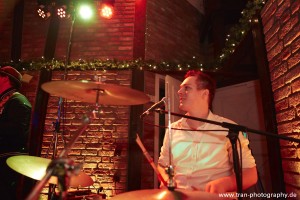 Songliste Lisa:
Eye of the tiger
Let it rain
Das Beste
Tresure
An Tagen wie diesen
Highway to hell
Ein Hoch auf uns
Please don´t stop the music
All of meSarina ist eine ausgebildete Jazz-Sängerin, dies ist ihr umfangreiches Repertoire, perfektes Lounge-Feeling geeignet für Sekt Empfänge, unplugged Hintergrund-Musik, Galas, etc.:
Almost like being in love
Amazing Grace
Autumn leaves
Baby it's cold outside
Black Orpheus
Blue skies
Bye bye blackbird
Centerpiece
Cheek to cheek
Cry me a river
Darn that dream
The Days of wine and roses
Dreamer (Vivo sonhando)
Do nothing till you hear from me
Don't explain
dry cleaner from Des Moines, the
Ella's Blues
Fascinating rhythm
Fever
Fly me to the moon
The Girl from Ipanema
God bless the child
Have you met Miss Jones
How high the moon
How Insensitive
I can't give you anything but love
If you never come to me
I get a kick out of you
I got rhythm
I'm beginning to see the light
I'm old fashioned
It's only a paper moon
I've got you under my skin
I was doing alright
Let it snow!
L-O-V-E
Love is here to stay
Mack the knife
The Man I love
Moon River
My favorite things
My funny valentine
My one and only love
My romance
Nature boy
Night and day
One for my baby
One note samba
On the sunny side of the street
Quiet nights of quiet stars
Small day tomorrow
Santa Claus is coming to town
Sophisticated lady
Straighten up and fly right
Summertime
S'wonderful
That's all
Triste
Waters of march
When I fall in love
White Christmas
Winter Wonderland
Well you need't
Yesterdays
You & the night & the music
You don't know what love is